Accommodation in Neustift im Stubaital: the best location
Your accommodation in Neustift im Stubaital, the Max, offers you possibly the best location. For what, you ask? For mountain adventures. For shopping. For food. For everything. Here, you'll find everything you need and plenty of enjoyment. In summer, the sun tempts you up the Seven Summits. On your winter holiday in Stubaital, it's all about fun in the snow. The Elferbahnen lifts even start just around the corner from the Max.
Stay in Stubaital: It doesn't get much more central!
The local shops, bars, and restaurants are just a stone's throw from your Stubaital accommodation. Bus stop? Not even 50 metres away. Right next to it? The ticket station for the Stubai glacier. Free ski buses to and from all lifts? Tourist information, banks, supermarket? All right here, just a few steps away from your accommodation in Neustift im Stubaital. You can reach the rental stations for bikes and skis just as easily. So, what are you waiting for? Get out and discover the mountains!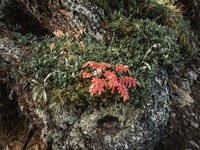 high-altitude summit platform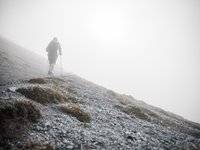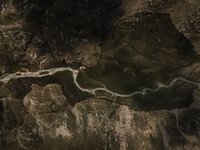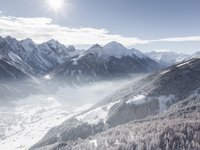 The mountains are calling. I have to go.
Ok, enough with the hard facts. Time for some holiday spirit. The feeling of freedom on the summit. The adrenaline kick while soaring downhill. The perfect flow on the piste. Your accommodation, Neustift, and Stubaital could have been made for it. We say there's nowhere with fresher air, bluer skies, a more relaxing lifestyle. Nowhere are the meadows greener and the mountains mightier. But we could say anything. Why not find out for yourself?
We bring the mountains inside for you.
The mountains endure. They're older than humankind. Immovable. Silent. Strong. Our source of energy and inspiration. They're always with you at the Max. They can be felt outside and in. Your apartment transports you into your own mountain world. Not with tired old Alpine clichés. But with a clean, Alpine design. With stone, wood, and natural materials. And you'll feel it right away: You've found your holiday apartment in Neustift im Stubaital.